Hybrid Solar PV System Installation
Get almost 24x7 seamless electricity supply at your home and office. Hybrid solar PV systems give you an added advantage of a battery backup during load shedding or emergency.
What is a Hybrid Solar PV System?
A hybrid solar PV system is an on grid solar PV system with a battery backup. The ability to store energy in the battery bank enables a hybrid PV system to also operate as a backup power supply during a power cut, similar to a UPS or regular inverter system in your household.
A hybrid system is basically referred to to those systems which have more than one power source. In this case the two power sources are solar panels and battery bank. This system is different from an off grid solar PV system  as a hybrid system can export the excess electricity to the grid, unlike off grid systems.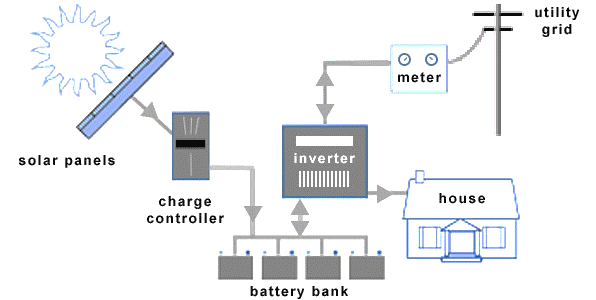 Advantages of Hybrid PV System
Stores excess solar in battery bank.
Allows use of solar energy during high tariff hours.
Provides a backup during load shedding.
Enables advanced energy management.
Reduces dependence on the grid.
Disadvantages of Hybrid PV System
Costs more than an on grid solar PV system.
Requires complex design and more installation space.
Battery life is 5 – 10 years and needs replacement at least 2 – 4 times in the whole lifetime.
Cannot power all the load. Motor load and heavy loads like AC etc. cannot be powered with the battery backup.
Get all Quality Components
Solar Panels
World class solar panels with highest efficiency. We use brands like Vikram, Waaree, Canadian Solar, GoldiGreen
Excellent module efficiency up to 15.6%
Higher PV energy yields even under low light and cloudy conditions
Warranty - 10 years product warranty @1% degradation each year. 25 years performance guarantee (90% up to 10 years, 75% up to 25 years)

Grid Tie Inverter
World class off grid solar inverters of Statcon, UTL, Consul Neowatt, Schneider etc. with IP65 protection
Low maintenance, long lifespan with seamless working
Fully automated system with switching.
Warranty - 5 years manufacturer warranty

Solar Gel Battery
Highest quality batteries of NED Energy, Hi-Power (Southern Batteries)
Maintenance free, no need of battery water replacement every few months
Great for deep discharge cycle applications
Spill proof
Warranty - 5 years manufacturer warranty

Maximising your Solar System Performance
We gather all the relevant information from all our installation sites and use it to remotely monitor and control our system to maximize the system performance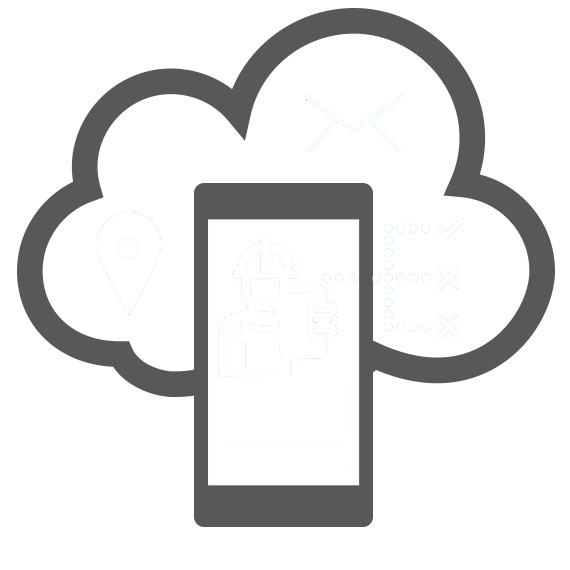 Real time diagnosis of maintenance issues Switch ON/OFF equipment remotely during energency Get Email/SMS Alerts for specific rules triggered Get regular performance reports on your phone
Get Expert Consultation for your Solar Installation
Contact: +91 9999298858
Have any questions?
we@freespirits.in
Call us on
+91-9999298858
Techical Support
+91-9999968769
What are the limitations of a solar hybrid PV system?
A hybrid solar PV system works well to provide a backup during power cut, but cannot power heavy loads since the backup is given by batteries. You cannot put motor and AC loads on it.
Will hybrid solar PV system keeps working even when the grid is off?
Ideally, it does. When, grid is ON, it acts like an ON GRID system and when grid is OFF, it acts like an OFF GRID system. But you have to careful in choosing the right brand and see the datasheet of the hybrid inverter before buying it.
Is hybrid solar PV system worth cost?
Considering the extra cost you pay for the batteries, the return on investment is expected to be around 10 years. This is more than the ON GRID system which has a return on investment of around 6 years and less than the OFF GRID system which has a return on investment  of around 15 years.