Grid-tied Rooftop Solar Power System with Net-Metering
What is On-Grid System (Grid-Tie)?
An On Grid solar system or a rooftop solar PV system converts the solar DC power to AC power and supply it directly to your household loads. In case when solar PV system is producing more energy than your household needs, it exports the excess energy to your electricity company grid via NET METER. Also, if your solar PV system is producing less energy than your household needs, you get the difference from your local electricity company. The Net Meter allows you to record the export & import energy data. Any excess energy produced by your system and exported to the grid, will be adjusted in your next electricity bill.
These systems are best suited for areas where there are no power cuts. Also, since On Grid PV systems do not have batteries, they are robust and easy to maintain.
You can get answers to all your queries here – FAQ's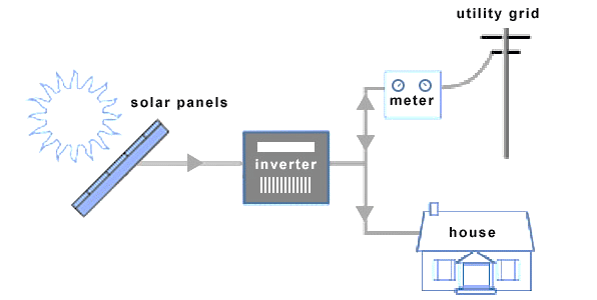 Why Free Spirits Green Labs is best for your Solar Rooftop Installation
Free Consultation
We help you design the best system as per you need
Improved Performance
Run the system with up to 30% enhanced performance
On-Time Installation
Minimum time to procure & install your solar system
24x7 Service
Save every unit energy that might go waste due to delayed maintenance
5 Years Warranty
Systems covered under 5 years manufacturer warranty
Proactive O&M
Get proactive support from our staff  to keep your system going
Approved Subsidy
Get up to 30% upfront subsidy and reduce investment
Referral Bonus
Get INR 2000 for every successful referral
Get all Quality Components
Solar Panels
World class solar panels with highest efficiency. We use brands like Vikram, Waaree, Canadian Solar, GoldiGreen
Excellent module efficiency up to 15.6%
Higher PV energy yields even under low light and cloudy conditions
Warranty – 10 years product warranty @1% degradation each year. 25 years performance guarantee (90% up to 10 years, 75% up to 25 years)
Grid Tie Inverter
World class grid tie inverter of ABB, Zever, Delta, Growatt etc. with IP65 protection
Low maintenance, long lifespan with seamless working
Maximum inverter efficiency up to 99.5%
Warranty – 5 to 10 years


Maximising your Solar System Performance
We gather all the relevant information from all our installation sites and use it to remotely monitor and control our system to maximize the system performance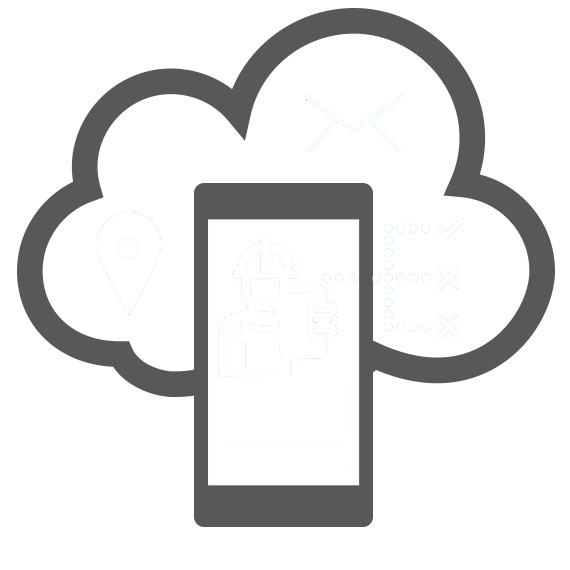 Real time diagnosis of maintenance issues Switch ON/OFF equipment remotely during energency Get Email/SMS Alerts for specific rules triggered Get regular performance reports on your phone
Get Expert Consultation for your Solar Installation
Contact: +91 9999298858
Have any questions?
we@freespirits.in
Call us on
+91-9999298858
Technical Support
+91-9999968769
Why should I use rooftop solar PV system?
The cheapest and most reliable solar PV system which leads to minimal maintenance and recurring cost.
Generates almost as much as your daily energy needs without being able to store it in batteries.
Excess energy produced in any day can be fed to the electricity grid and will be adjusted in the next month bill.
Fastest RoI. Hence, you get back all your invested money in around 6 years and then produce free electricity for next 20 years.
What are the prerequisites to install a rooftop solar PV system?
Shadow free, south facing area on your rooftop since even a small amount of shadow can have adverse effect on energy generation from the whole string of solar panels.
Approx 8 – 10 m2 area to install 1 kWp solar system system.
Distance between the solar panel setup and the grid tie inverter should not be more than 20 meters in ideal case. More than that can lead to DC losses.
Clean and well ventilated indoor space to install the grid tie solar inverter and protection equipment.
Are there any limitations from the government to install the rooftop solar PV system?
Government is encouraging the installation of grid ties rooftop solar PV systems. It is providing up to 30% subsidy and additional incentives for energy generation. The subsidy amount and incentives vary from state to state, though.
The maximum limit to install a rooftop solar PV system is defined by the government (MNRE).
What are the various components of a rooftop solar PV system?
Solar PV panels
Grid tie inverter
Mounting structure suitable for your rooftop. Somewhere ground mounting can be used whereas at other places elevated mounting is needed.
AC Juntion Box and DC Junction Box
Lightning Arrestor (as per requirements)
Earthing equipment
AC/DC Cable
Civil and Electrical job
Transportation and other misc. costs
How are the calculation done using the Net Meter?
The net meter captures both consumption as well as production data. It also stores the net import/export units and is used for necessary billing by the electricity company.
If you consumed more energy than you produced in a month, the electricity company will charge you for that energy.
If you produced more energy than you consumed in a month, the excess energy produced will be taken forward as credit in the next month and will be used to balance the next month's consumption units.
What happens when there is a power failure at my house?
A grid tied rooftop solar PV system does not produce any energy if there is a power cut during the day time. The grid tie inverter shuts down as a mandate in order to avoid any casualty that might happen during maintenance work of the grid. Hence, this type of system is suitable for places where power cuts are rare and happens during non sunlight hours.