Weather Remote Monitoring for Solar Power Plants
WEATHER STATIONS FOR SOLAR PV SYSTEM
Solar PV plant performance and life are critically dependent on surrounding weather conditions. Hence, weather monitoring is critical to optimize the overall performance and running efficiency of solar PV systems. Following are some key parameters that directly affect the energy output and hence the ROI:
Solar Irradiation (Irradiance): A critical measurement allows us to understand how well your system is performing compared to the ideal conditions. This parameter is used to derive the Performance Ratio (PR) of your solar PV plant. This helps in planning to maintenance activities like panel cleaning and or other technical faults.
Module Temperature/Ambient Temperature: Since solar module's efficiency is dependent on temperature, it gives an indication of change in efficiency of modules.
Wind Speed: A critical parameter to consider from the plant safety perspective. The heavy winds may cause damage to the solar PV system and hence should be observed regularly for any possible maintenance activities to be carried out.
A Weather monitoring System has the following sensors.
Surface Module Temperature Transmitter
Ambient Temperature Sensor
Solar Radiation Sensor
Wind Speed Sensor
Highlights of TrackSo Weather Monitoring System :
Real-time and historical data enables comprehensive evaluation of system performance

Compatible with TrackSo data acquisition devices with simple configuration, hence reducing installation and maintenance costs

Easy visualization of sensor data on TrackSo Cloud Portal.

Calculate PR, Expected vs. Actual Power Output, Module Efficiency etc.

Immediate identification of defects and malfunctions in Solar PV systems.

Immediate anomaly detection prevents solar PV system to remain shut down for long period due to lack of sufficient information.

Data Storage in case of no internet availability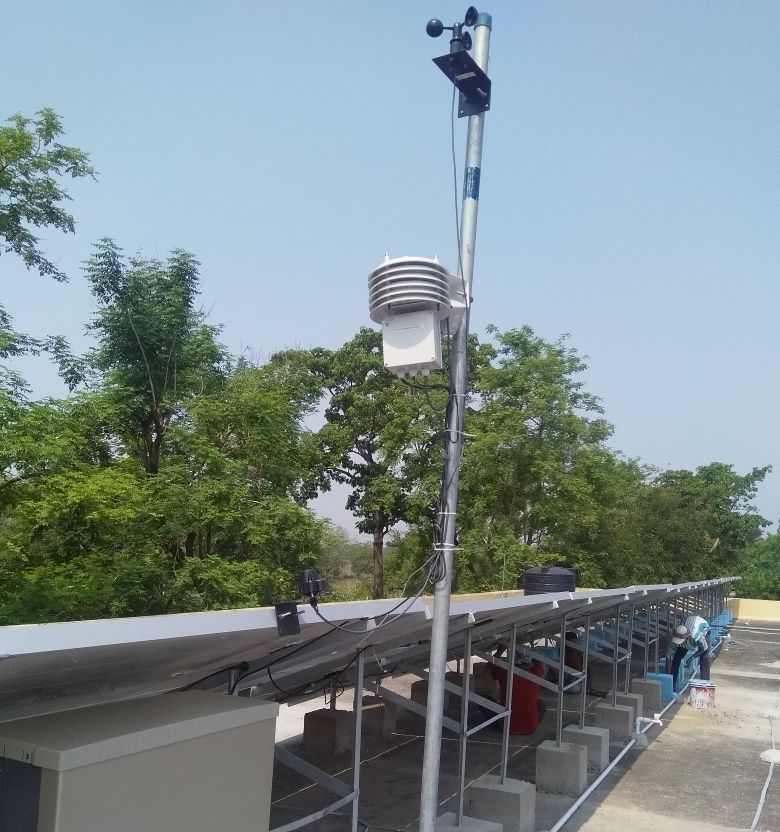 TrackSo data logger is also compatible with all leading inverter brands like Delta, ABB, ZeverSolar, Refusol, Polycab, Growatt, Ingetram, Fronius, Waaree, Goodwe, Schenider Electric, Sungrow, KSTAR, Huawei etc. Full Compatibility list is here
These sensors are monitoring at regular intervals of 5 minutes using remote monitoring setup of TrackSo
Wish to get TrackSo Weather Monitoring System?
Let's get started!